Good Morning!!!
Can you believe it!!! Two post in two days.
Maybe that means that the creative bug is back. YAY!!!
I needed to make a thank you card for a sweet lady that sent me a wonderful RAK last week.
You know the drill. Find some inspiration.
I went looking for some challenges that I have not participated in for a while.
What caught my eye this time???
Newton's Nook Challenge
Cupcake Inspirations Challenge
These two are perfect together.
love the colors of that cupcake
and I have this sweet spring stamp from Newton's Nook.
I did struggle a little bit getting everything put together.
I actually cut off the top part of my sky because I did not like the overall length of the panel.
The paper I used was from the RAK I received.
I love the sweet little flower design of the paper.
I framed the image panel in dark blue for some contrast between
the background paper and the image panel.
Thank you for your kindness is stamped on the inside.
Now to get this card into the mail.
Thank you for dropping by.
Teresa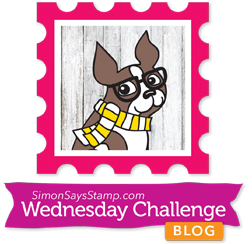 I will be entering this project in the following challenges
Simon Says Stamp Blog - Wednesday Challenge - Anything goes
Newton's Nook Challenge # 30 - Spring Theme
Cupcake Inspirations - Challenge #354